Web Application Penetration Testing
Web Application Penetration Testing
Penetration testing for web applications is essential for evaluating software for potential security risks. Businesses rely on customer-facing web applications to store sensitive information and let users carry out critical actions instantly. Some businesses just use vulnerability scans, which have limitations in their capacity to spot threats and possible problems, to prevent security issues. While vulnerability scanning undoubtedly has a place in a secure development life cycle, it falls short when it comes to a comprehensive security analysis.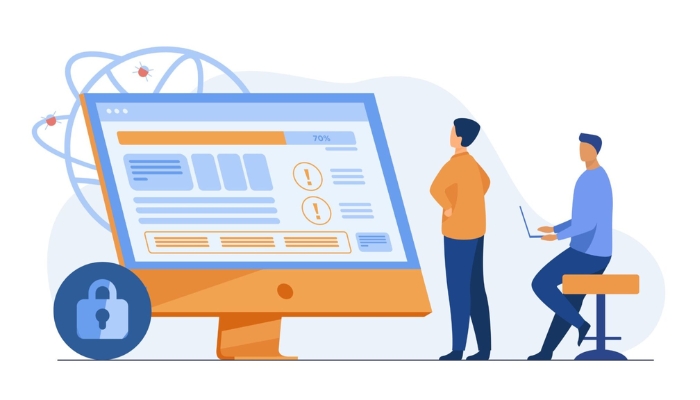 With dedicated web app penetration testing (also known as "pentesting"), Pensive Security takes security testing a step further by finding dangers or holes in the application that could be prone to cyber-attacks.
What Is Web Penetration Application Testing?
As part of a sound, secure development process, web application penetration testing is a popular security testing approach performed on web programmes. To acquire sensitive data or seize control of the application's underlying infrastructure, this method simulates attacks on web applications.
Web application penetration services is carried out by specialists who are familiar with the techniques used by actual attackers, as opposed to automated vulnerability scanning, which is frequently integrated as part of a development pipeline. PTF (Penetration Testing Framework), OSSTM (Open-Source Security Testing Methodology Manual), ISSAF (Information Systems Security Assessment Framework), PCI DSS (Payment Card Industry Data Security Standard), and OWASP are some standardised methodologies in place within this industry that outline default best practises for pentesting (Open Web Application Security Project)
OWASP is the project that is most focused on online application security, even if all of these projects are pertinent for penetration testing.
The ultimate purpose of web application pentesting, as with all pentesting, is to mimic actions that a real attacker would do to find security flaws and enhance the security of the targeted application.
What is OWASP?
A non-profit organization devoted to enhancing software security is called OWASP (Open Web Application Security Project). It follows an "open community" concept, which permits anybody to take part in and make contributions to online chats, projects, and other OWASP-related activities. The OWASP works to keep its services accessible and free through its website for anything from forums and events to online tools and videos.
Why Penetration Testing Is Important for Your Web Application
Make sure that your online applications are safe from hackers and other potential risks by taking the necessary precautions. Therefore, penetration testing is crucial. When hackers break into your system, chaos results, with the attacker taking vital data, making money, and many other things.
You will be able to confirm that your application is safe from attacks or damage by doing penetration testing. Additionally, it will enable you to make sure that your application can withstand any attacks that today's hackers may attempt to come your way and that your passwords and password rules are secure.
This enables you to focus on managing your business rather than worrying as much about security. Web apps are being created by businesses today at astounding rates. Penetration testing is useful in these situations because it helps identify security issues that could otherwise go unnoticed. Utilize it to examine your applications and tools so that you can be sure your team and clients are receiving safe and secure tools.
Is your web application secure enough? Think again! We can help you to identify the information security gaps in your web application for more details contact us, Our Web application penetration testing professionals will enable your application to withstand any attacks in today's world
Connect with us
ANA Cyber Forensic Pvt. Ltd.
Mobile – 09011041569
Email : info@anacyber.com