What is a cybersecurity policy
What is a cybersecurity policy
A cyber security policy is a document that provides behavioral and technical guidelines for all employees to ensure maximum protection from cybersecurity incidents and ransomware attacks. This policy provides information on company or organizational security policies, procedures, technical safeguards, and operational measures in the event of a cybersecurity incident.
This policy ensures that operations and security work together to limit the potential cyber-attacks, and if an attack does occur our IT teams, operations, and management will be informed of the steps to take to minimize the damage.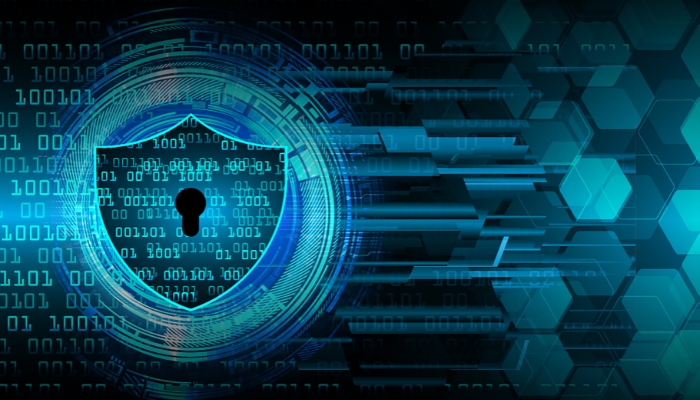 A cybersecurity policy also enables IT teams to:
Use appropriate cybersecurity tools and continuously assess your organization's breach readiness.
Implement good cyber incident response practices. This includes, but is not limited to, developing an effective cyber incident response plan and regularly testing that plan using tabletop cyber security exercises.
Establish effective communication within your organization to ensure each team maintains proper cyber security hygiene. Good communication and clear communication channels are also important during crisis management.
However, cyber security policy can mean different things to different organizations. It can take many forms depending on the type of organization, type of business, operating model, scope, etc.
Why do we need a cyber security policy?
An effective cyber security policy is important for businesses and organizations for many reasons. However, there are two main reasons he stands out the most.
Cyber attacks are one of the greatest threats to business continuity today. Since the COVID-19 pandemic, remote work and rapid digitization have accelerated in areas where we are still lagging behind, significantly expanding the attack surface for cybercriminals. 2020 and 2021 also shattered the assumption that cyber attacks will only target large enterprises and that small business are relatively safe. Cyber security Magazine e stimates that 43% of cyber attacks affect small businesses, and reports that phishing is the top attack faced by 30% of small businesses. Therefore, for small businesses, a cyber security policy is highly recommended. The policy should provide clear guidelines for all technical and non-technical employees. Ransomware attacks that begin as phishing scams can be easily prevented with the right training and education efforts.
How To Create an Effective Cybersecurity Policy
Now that you know what a cybersecurity policy is and why your organization can't live without it, learn how to create effective policies. Here are five tips to follow when creating your cybersecurity policy.
1. Understand how important security is
First, it is important to understand the importance of cybersecurity in your company or business. As you do this, think about what your business is in terms of:
Technology
Sales (for retail or e-commerce businesses)
Consumer
Stakeholders and investors
Products or services provided by customers, etc. These factors play a role in constructing your cyber security policy. This should even be part of staff training, as the human element is usually the starting point of any cyber crisis in an organization.
Identify and prioritize assets, risks and threats
According to PurpleSec, only 50% of information security professionals believe their organizations are unprepared to defend against ransomware attacks. This is especially shocking when cyber attacks can happen anywhere, anytime.
Identifying and prioritizing assets along with the potential risks and threats that threaten those assets is critical. Consider these three objective questions:
What are the risks and threats to your business or organization?
What are your main cyber security concerns?
What are the risks and threats that hurt your organization the most?
2. Set realistic goals
When creating policies, it is important to set achievable goals for cyber security. Cyber security practices are important, but businesses and organizations may face limitations when trying to protect their assets.
So if you can't implement the policy all at once, implement it gradually. Also, be sure to communicate your goals to your employees, consumers, and investors. For example, a good first step is to enrol key members of your IT and incident response teams for ethical hacking courses and quality cyber incident planning and response training.
3. Compliance - Review Policy
Just because you choose to implement a cyber security policy doesn't mean you can pass compliance checks. In fact, there are regulations that many companies and organizations must follow when it comes to cyber security. So make sure your policies are aligned with accepted standards, such as federal requirements. Please observe the following rules:
HIPAA compliant
Export Administration Regulations (EAR)
International Arms Trade (ITAR)
PCI security standards, etc.
4. Do a trial run
Finally, test your policy to make sure it's working. There is no need to wait for cybercriminals to assess the effectiveness of cyber security her policies.
To stay on top of cyber threats, you should conduct regular cyber security assessments such as the Ransomware Readiness Assessment, NIST Cyber Health Check, Incident Response Table top and Ransomware Table top Exercises. Regular assessments and planning exercises are the only way to assess whether all security measures implemented are appropriate and effective in real-world scenarios.
Don't compromise on cyber security policy, get it done with pune's best with top cyber security company in Pune, ANA Cyber forensic. With our cyber security consulting services in India and our team of best cyber security consultant will surely give the best cyber security services with our robust solutions.
Connect with ANA Cyber forensic
Contact – 09011041569
Mail id – info@anacyber.com