Cybersecurity Experts Warn Against Downloading Spiderman: No Way Home
Cybersecurity Experts Warn Against Downloading Spiderman: No Way Home
With 'Spiderman: No Way Home' being the most anticipated movie of the year, cybersecurity experts are concerned. The rising malware threat is disconcerting for users when we look at the growing incidences of ransomware attacks. According to various reports, there was an astonishing 134% rise in ransomware attacks in 2021.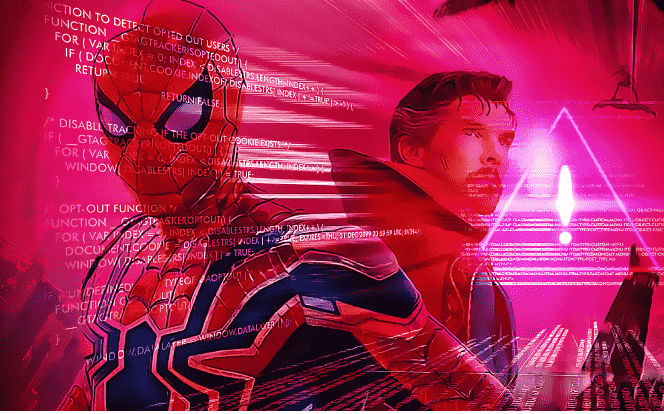 The Spiderman Malware
As people are spending more time online, cybercriminals are coming up with new ways to target users. Unfortunately, using the right lure has helped these criminals succeed considerably. The launch of the latest Spiderman movie proved the same. Many movie-lovers chose to download a supposedly 'leaked' file, titled "spiderman_net_putidomoi.torrent.exe". According to ReasonLabs, this is one of the more sophisticated methods of ransomware attacks in recent times.
Dangers of the Spiderman Malware
The virus embedded in the fake torrent link for Spiderman: No Way Home has been around for some time but is not yet listed by VirusTotal.
This malware acts as a miner for cryptocurrency. It is disguised as common files and programs. The evidence of crypto-mining tools hidden in malware has grown significantly in the last few years. Hence, hiding the crypto-mining program in a torrent link for a popular movie such as Spiderman makes complete sense.
Once a user downloads this file, the code immediately adds exclusions to Windows Defender. This prevents the user from tracking its functions, creates watchdogs to protect, and is frustratingly persistent.
This malware is designed to mine Monero (XMR) cryptocurrency. This is one of the most anonymous and untraceable cryptocurrency commonly found on the dark web.
The exclusions added to Window Defender by this malware also protect it from being detected by the anti-virus software. The persistent watchdog function kills any process that has a name of its components. This ensures that only a single crypto-mining program is running at any given time.
Although this malware does not compromise your privacy, it does add noticeably to the user's electricity bill. As the miner constantly runs for long periods, the spike in electricity usage is significant.
The malware seems to be developed from the SilentXMRMiner open source project, which is easily available on GitHub. It has a point-and-click user interface which makes it easier to create new miners that can work with different types of cryptocurrency.
Future Outlook
According to experts at ReasonLabs, there are several versions of this malware currently being spread on the internet. Some of the versions are better modified than others. These can even avoid detection by some of the most conventional anti-virus software.
To avoid getting affected by the Spiderman malware, you can keep a few things in mind such as:
Avoid accessing torrents for pirated versions of movies.
You must be extra cautious when downloading any content, especially from a non-official source. This also stands true for documents in emails from unknown senders. You must also avoid downloading a cracked program from an unverified download website.
To make sure of this, you can always check the file extensions. Ensure that the file extensions match the type of file you are expecting to download. For instance, a movie file usually ends with an extension '.mp4' rather than '.exe'.
Try to get as much information on the file as possible. Do not rush to click on the download link without thinking twice.
To see the real extension of the file, you need to open a folder, click on "View" tab, and then click on "File name extensions". This way, you can see the complete file name and type.
We hope that through this article, you enjoy the latest Spiderman- No Way Home movie without the malware wreaking havoc on your PC.